Stop & Go Air Mesh Dog Leash - Black
Stop & Go Air Mesh Leash features lightweight and durable high quality air mesh that provides total control. Dual layered air mesh provides higher tensile strength. Piping has reflective stitching to ensure you and your buddy is safe and seen at all times. Padded with silky soft double-ply fleece on handles for comfort. This leash suits small to medium size dogs.
Stop & Go it's simple. Open the plastic buckle on the handle, wrap around anything a bench or chair leg, click the buckle back together to secure your buddy.
1.2 meter adjustable length for training or hard to handle buddies. Just open the release buckle on the handle and slide all the way down to shorten the leash and easy-snap them back. This will adjust the length of the leash to keep your buddy closer in high traffic areas or cross walks. 
Soft Padded Handle Grip! Smooth and soft padded grip will keep your hands comfortable while handling your pet.
Safe & Security Stitching! Two lines of reflective treads for safety & visibility at night for you and your pet.
Special Features
2-Ply Hi-Density quality air mesh fabric
Breathable and SUPER LIGHT WEIGHT
Dual Layered for higher tensile strength 
Reflective threads for safety & visibility at night
Fleece padded grip for comfort
360° Heavy duty zinc alloy swivel hook that prevents tangles
Durable plastic buckle on the handle for multi-functional usage
Vibrant colors are easy to see at all times!
Customer Reviews
05/09/2021
Stop & Go Air Mesh Dog Leash - Love this Leash so much! I even brought two more, one for a friend and one spare for the car! Service was great. Thanks George and Friends!
Kim M.

New Zealand
04/16/2021
Stop & Go Air Mesh Dog Leash - A must have
What a great product and purchase not mention the outstanding service we received. Will certainly be looking to George and Friends for our next purchase. All round a great experience !
Craig G.

New Zealand
11/01/2020
Very handy for trips to the dairy
It makes it very easy to tether my dog for quick errands like the dairy or bakery or for keeping him in place at cafes etc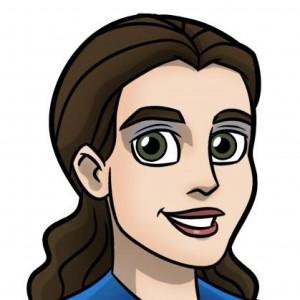 SH
Suzannah H.

New Zealand
07/09/2020
TOTAL LIFE SAVER
Omg this is the best leash I've ever used - it's light enough for a small dog, is comfy to hold but the best part is the clip. Instead of having to awkwardly loop your leash around a pole or table leg or whatever - or even unclip your dog from their leash to tie it up - you can just unclip the top (where you would hold it on a walk) and clip it back up around whatever you want to tether the dog to. My dog is a runner so the second you unclip him from his leash he's off, so this is the perfect solution to stop him doing that. I have one for my griffon and my brother has one for his Samoyed so works for all sizes of dogs. Would 100% recommend and will be making this the gift of choice for all my friends with dogs
Abi B.

New Zealand